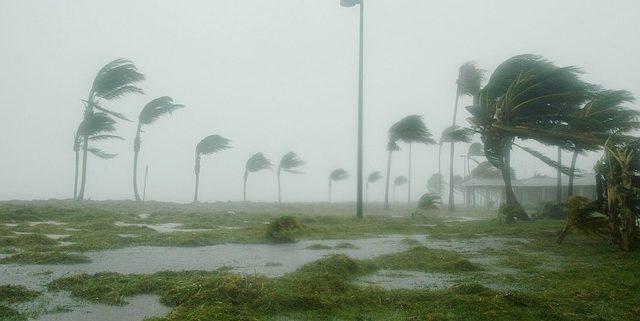 Being prepared for a possible hurricane or for other severe weather hazards can be easier than what you think. And it can help you or even save you from very complicated situations as well.
This small article works as a simple guide, however, it can be very helpful to you.
1. Keep yourself informed.
Most of the times, being the last to know is not positive. Thus, just mentioning the basics, try not to spend too much time without seeing the news on TV, radio or internet. Besides that, try to follow some discussion groups on the subject. On Facebook, it is possible to find several of those, where, with a single like, you can get notifications with relevant information. You can also receive important weather updates in your inbox by signing up here. Remember, acquiring information about the enemy is the most important tactic to face it.
2. Survival kit
Having a survival kit in your home can really make a huge difference for you and your family. A hurricane can make you a prisoner inside your own house throughout several days. In addition, service disruptions in public utilities can happen, such as water and energy supply. So, carry out your own checklist, enlisting the things which you'll need. Here we will show you a basic kit (for a more exhaustive kit click here):
– Water. This is the quintessential one. One gallon per person per day is the recommended amount, considering that water is useful not only to drink, but also for cooking and personal hygiene. The most "prepared ones" keep enough water for two weeks. If not, have enough for at least 3 to 5 days;
– Food. Give preference to foods that do not require a cooling system (remember that a power outage can occur). They need to be easy to cook and they need to have a simple preparation. Consider an amount that is sufficient for the same period of time which we have mentioned for water;
– First aid kit. This is vital and not only for hurricanes;
– Flashlights and extra batteries;
– Essential medicines;
– Mosquito repellent;
– Fire extinguishers;
– Plastic bags for waste;
– Disposable plates and cutlery.
– Games, toys and books. You can turn a moment of boredom into a fun family time or into a moment of personal reflection.
This is a basic kit, but each individual or family faces specific situations. For families who have babies, please take into account specific materials that this little person may need. For those with pets, the same advice should apply. Anyway, try to consider things in accordance with your main needs.
3. Protect your home.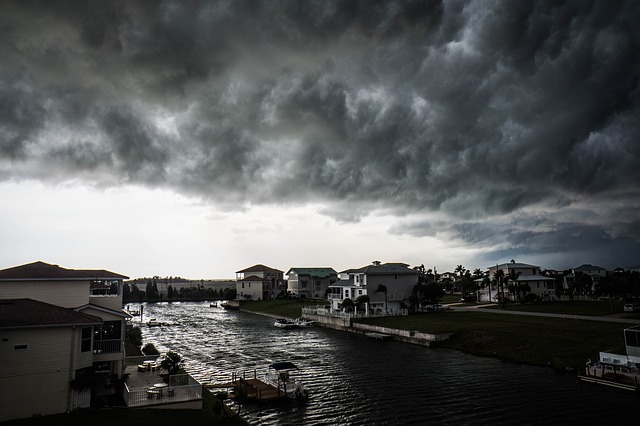 In order to protect your home, first check its vulnerable points. Walk around it, see its doors, windows, the garage door, the roof, the pool, check them to see if everything is properly protected. If you have trees, spend a weekend cutting its weakest branches. Never leave any loose object right next to your home, as it can turn against you rather quickly.
Give special attention to doors and windows, as they are often the most sensitive parts of the house. If there is any breach through which the wind can run straight into your home during a hurricane, the pressure can cause serious damage to your ceiling, as we have already mentioned in this article.
Hurricane shutters are the ideal means to protect your doors and windows, but, however, some people prefer to install plywood. If that's your case, make sure it has a minimum thickness of 5/8 inches. If you want to install hurricane shutters, check this small guide.
See also: How hurricane shutters can help you to get a home insurance discount.
4. Have an evacuation plan
Unfortunately, we may have to go through certain situations where we have to leave our homes. Therefore, having a proper plan is always positive, and so is to analyze all the available shelters near you. Spare clothes and bedding for that moment. Turn off the power and close the main water and gas valves. Try to leave your home as secure as possible (by doing the things enlisted in item 3). Prepare a good meal, and go to the shelter as soon as possible, preferably during the day. Tell the people you know the shelter you are going to. In addition to this, it is always good to carry emergency supplies with you as well, with most of those already being part of the survival kit that we have mentioned earlier.
The hurricane season has started in June, so, if you do not have a plan, and you are not prepared for it, do not lose any more time. That can make a crucial difference for you and your family.